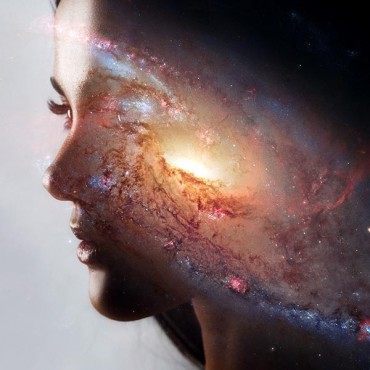 Our soul is a pure divine essence of Light born of our creator, of the Source of Light of all that exists everywhere, eternally.
Our soul is an energetic essence of Light that has come to experience incarnation in this world.
But our soul has a richer and larger story than our mere present existence. And its whole story is recorded within the Universal Akashic Records.
The Akashic Records form a sort of library, an etherical energetic database which stores every information for every soul, of all times. Every existing information for each soul is stored in the akashic records field such as its world of origin, its soul group or soul family, its gifts and divine qualities, but also its challenges and traumas, its agreements, contracts and mission, etc...
The soul portrait helps us reconnect with our true divine self, with who we are truly, deeply, divinely.
Learning about our deepest origins, about our soul family's heritage, about our true inherent gifts and qualities but also about our main challenges and limitations is really an asset to help us better understand our divine story and to better understand our current incarnation in order to know how to live in harmony and alignment with our beautiful soul.
 ♦ The Soul Portrait is a session of discovery and meeting with your wonderful soul,
to know about its gifts, its great strengths, its history, its qualities and its power.
♦ You will also learn during this session the history of your Soul family
and will discover the deeper reason of your coming onto Earth as a Soul.
♦ The Soul Portrait will give you numerous details about the profound nature of your essence of Light
and about your soul mission.
♦ You will also learn to better understand your deepest challenges and soul weaknesses
and learn how to release them in order for your wonderful divine essence to express its full radiance, Light and influence on Earth.
♦ The Soul Portrait is precious session tailored for your spiritual growth.
It's a rich, powerful and transformative encounter at all levels.
Ideally, it is done in first intention for you to meet with your soul,
to learn about its history, qualities, strengths, gifts
and to identify the deeper origin of the main grand difficulties in your life,
that you will be able then to learn to transform
with the Soul clearing sessions
and move toward your soul healing path and heart fulfillment.
♦ The Soul Portrait can also be done in addition to the Soul clearing sessions to offer you a better understanding
of the history and deeper functioning of your unique inner essence explaining your main Soul difficulties on Earth
and giving you precious tools and keys of transformation on your unique Soul path.
In the meeting of your soul, you will discover :
The world of origin of your soul and your soul family's heritage
Your gifts, skills and inherent talents that are encoded in your Light body and ready to be activated
Your main Soul challenges and Soul limitations creating blocks, negative patterns, recurrent difficulties and pains in your life
Your Soul mission and what wonderful richness and divine qualities your Soul has come to incarnate into this world
YOUR SESSION
Your personal information:
Fill in your civil identity (Civil name, first name(s), date and country of birth).
I will connect with your Soul Akashic Records using your personal information to make the portrait of your Soul.
Your session:
Sessions are done by distance only. We will connect in "audio meeting" through the free ZOOM application.
Your session will be recorded and you will receive a link to download your session audio file the next day following your session.
For any question ou information inquiry, please contact me at: contact@energyclaire.com
If you need to reschedule your appointment, please contact me at : contact@energyclaire.com
 
Read the Terms of Use
Performed sessions are not refundable.
Unchanged prices since November 2021